Storm doors are sold to provide light, air, and protection. The Alumiweld is the only National brand of storm doors that offers a welded mainframe. Because our doors are welded, they are structurally stronger and we are able to reduce the width of our frame allowing more light and air. Most homeowners would like to have a storm door, but, aren't excited about covering up their beautiful entry door and glass. Our HGI slim rail door not only shows more of your Entry door, but we offer matching colors and stains that coincide with our Entry door products if you want it to blend away. More air, more light, and matching colors provide better function and a better look.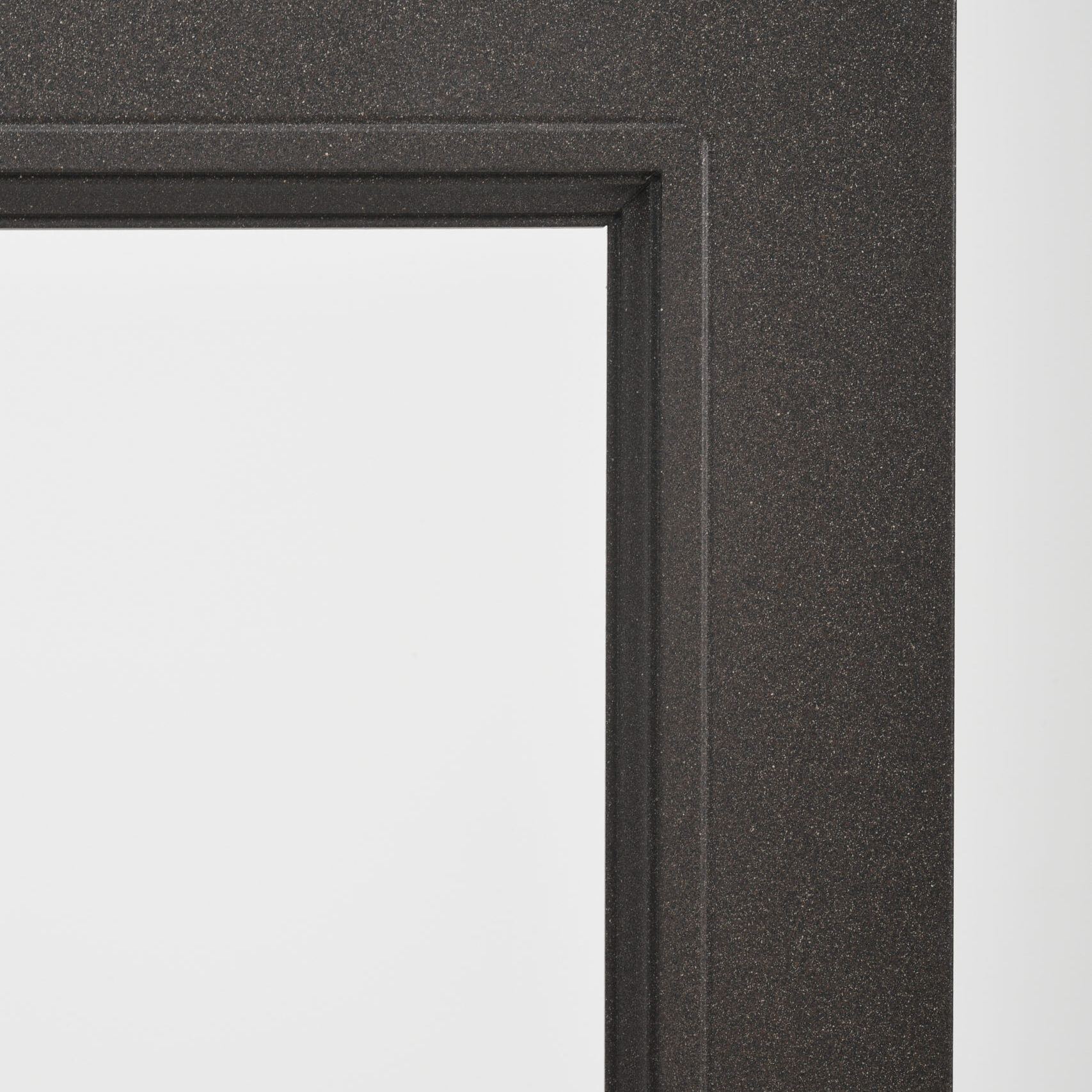 Arc–Welded Corners
HGI's metal inert gas (TIG) welded corners provide the strongest door available, in fact the corner is the strongest point on the door. Storm doors that are screwed together loosen, rattle & sag over time.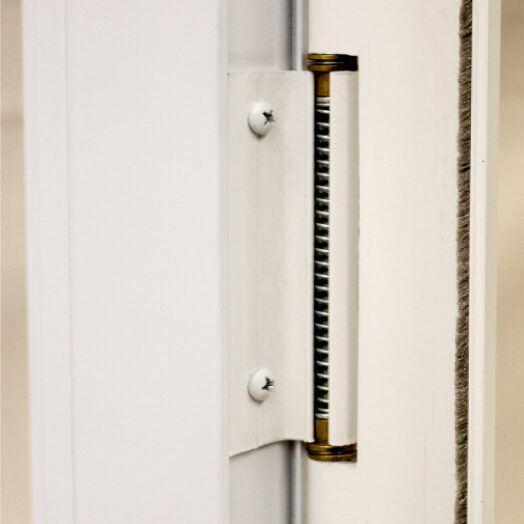 Unique Pocket Hinge
Our nested hinge provides strength where it is needed most. As the frame of the door carries the weight, the hinges are not being pulled from the door during operation like competitors doors. Our hinges are self-lubricating and maintenance-free.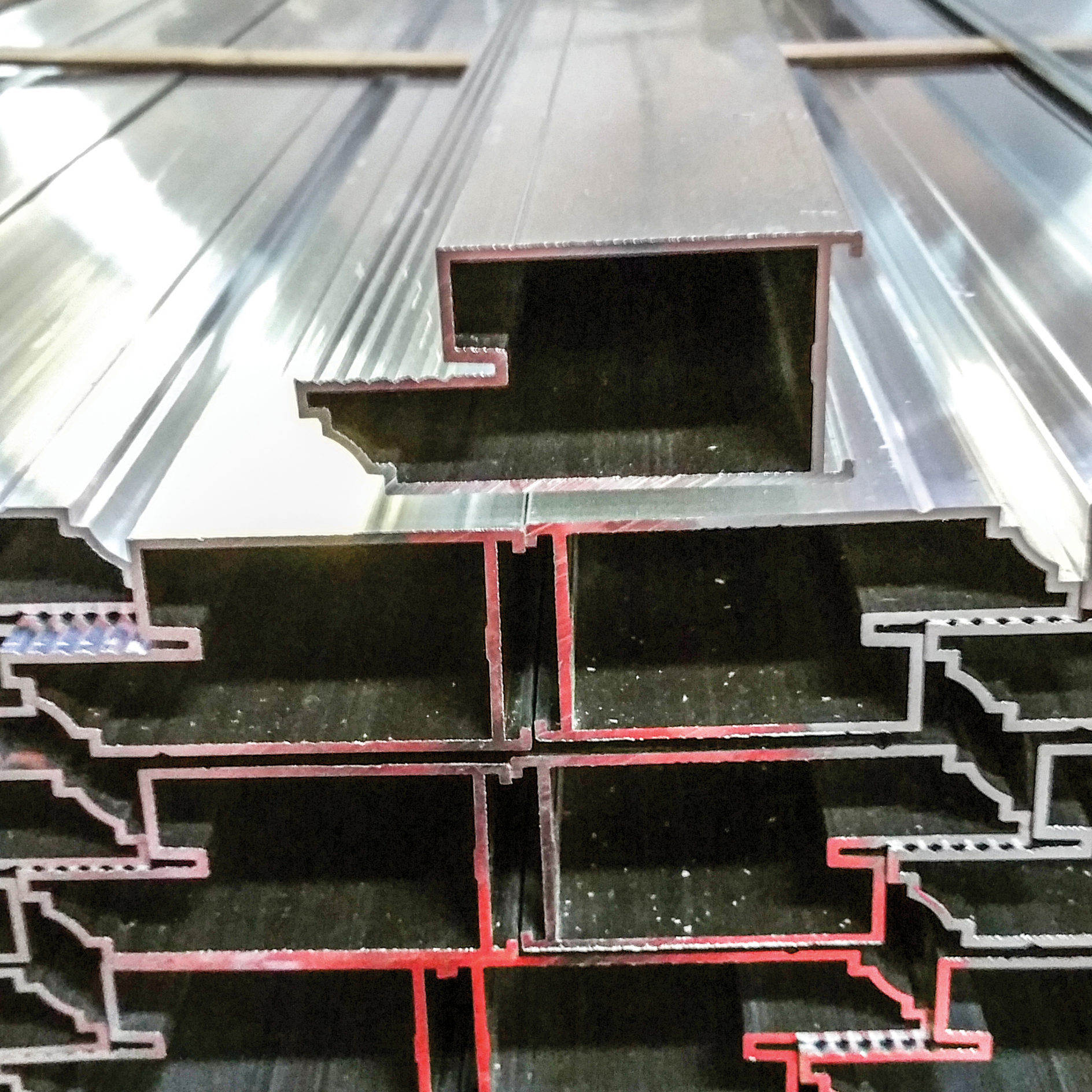 1 ¼" Thick .062" Heavy Gauge Aluminum
Our premium aluminum is dent resistant and sturdy enough to provide years of beauty and performance.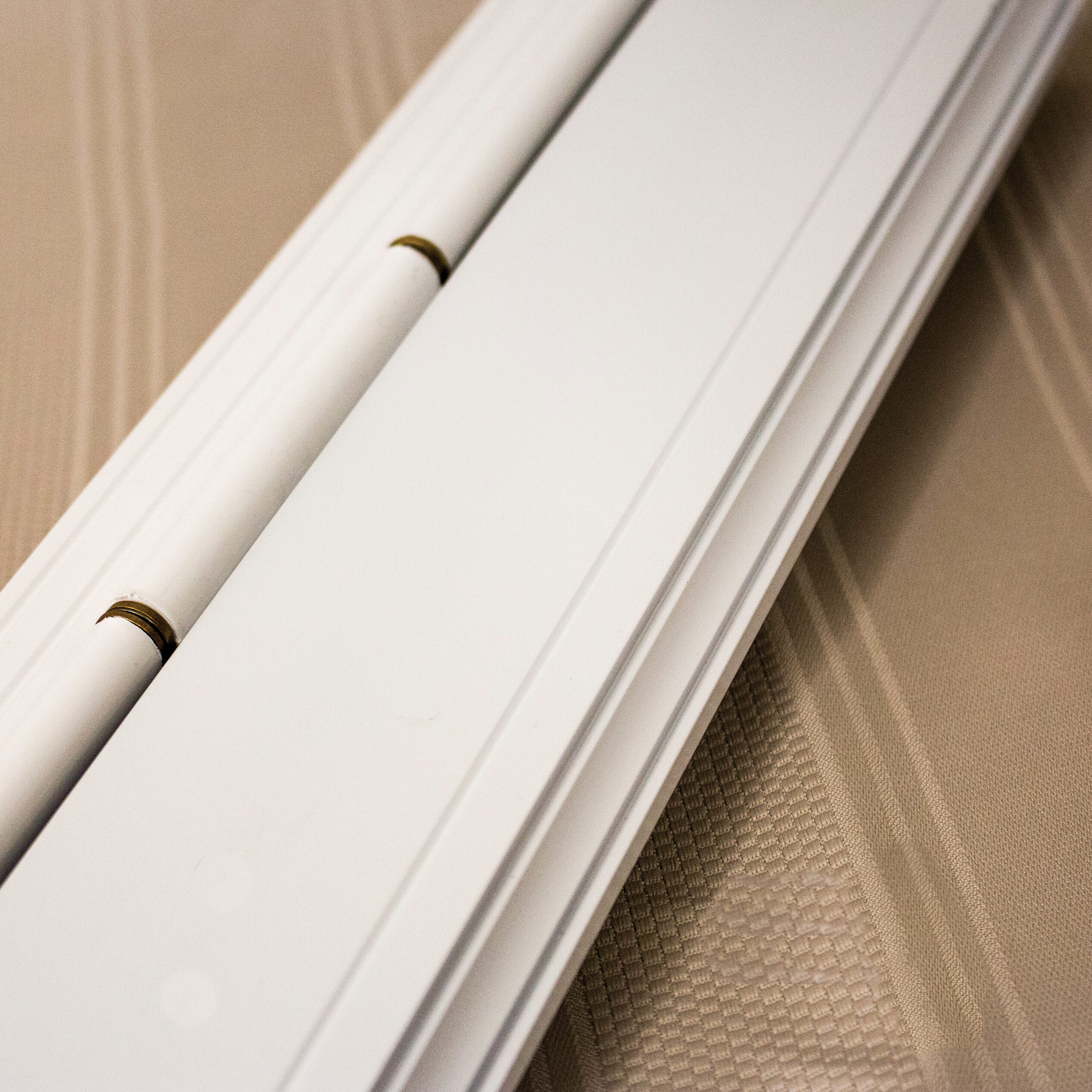 Cove Molded Frame
Our unique cove molded frame profiles offer beauty and style to your front door.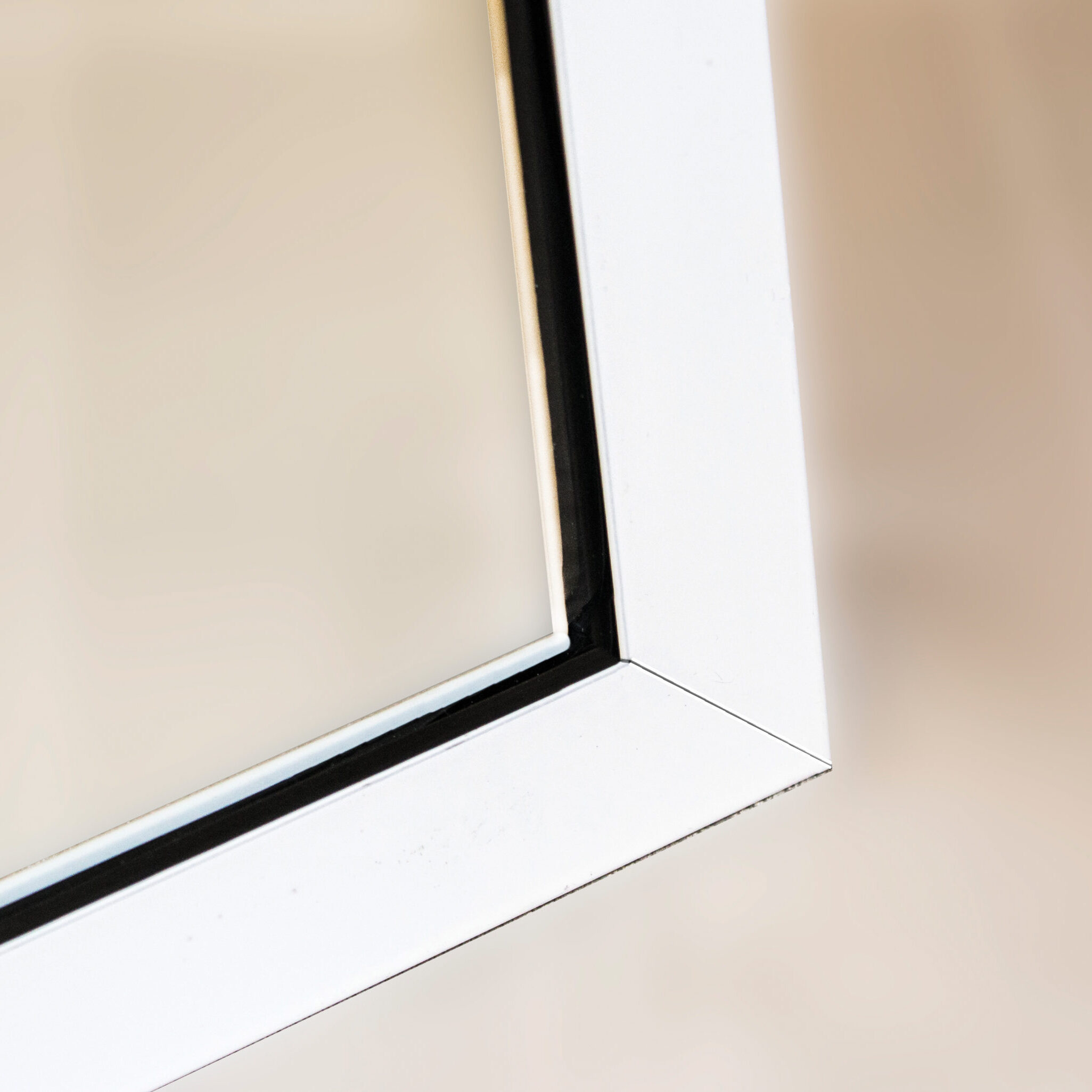 Tempered Safety Glass
Heat-tempered safety glass ensures the safety of all family members and provides a clear weather shield that is three times stronger than regular glass.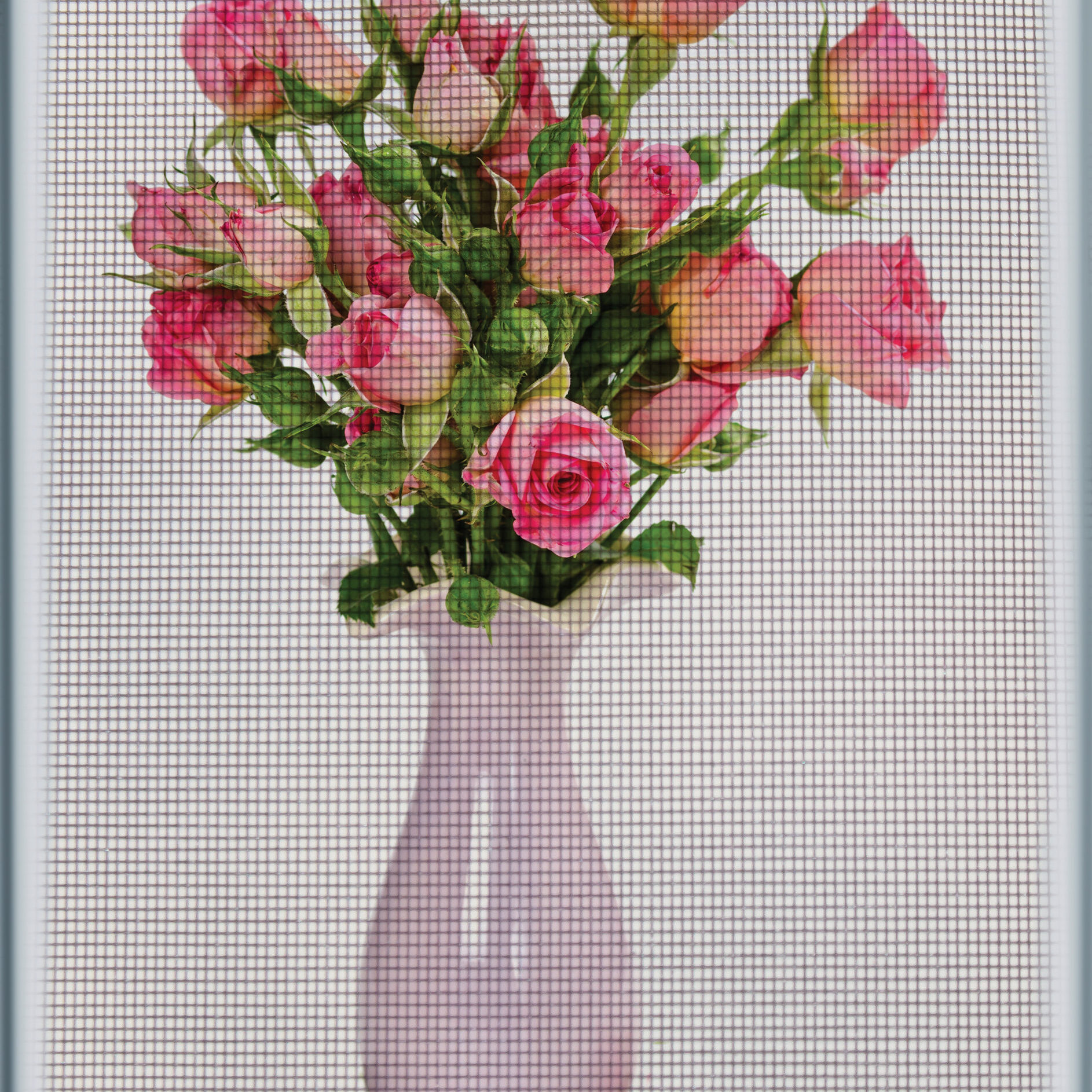 Non-Glare Fiberglass Screen
HGI's fiberglass screen won't dent or puncture like an aluminum screen and offers a clean, non-glare view.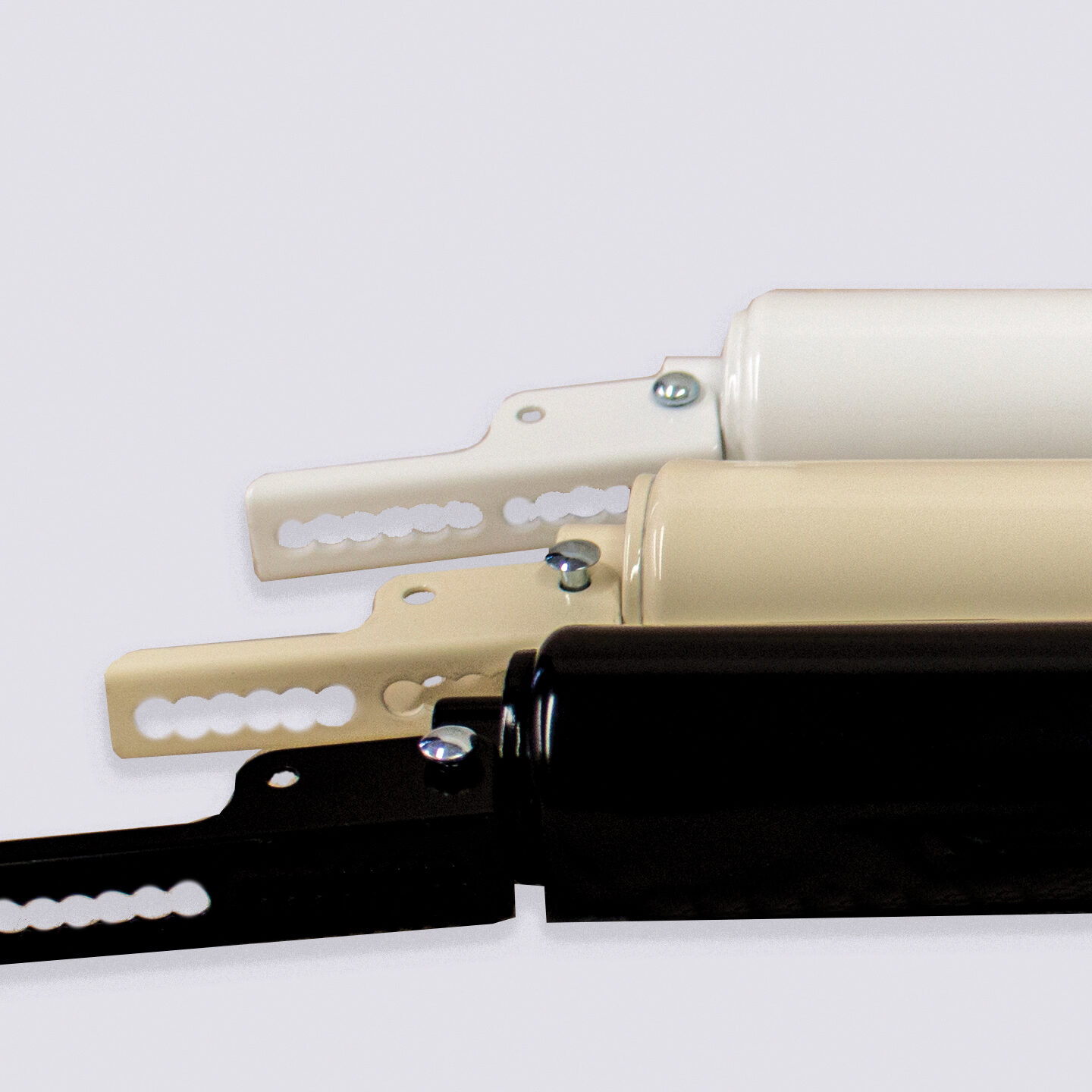 Heavy-Duty Pneumatic Closures
with wind chains provide smooth easy closing with a pullclose feature to ensure proper latching.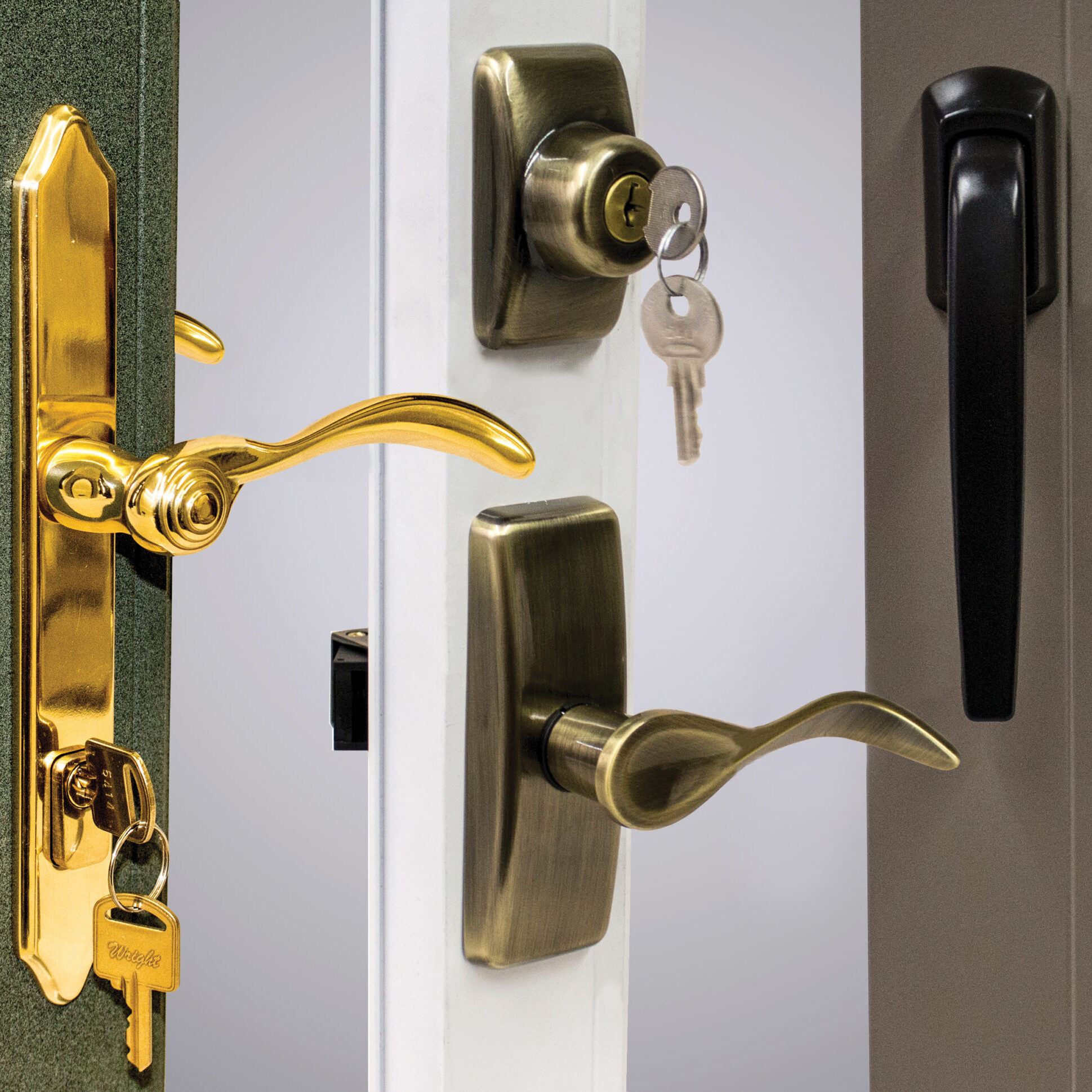 Choice of Hardware
Choose from our Albany in black or white, The Brookfield in six finishes or our Full Mortise Lever lock in three metallic finishes.