The Home Guard Premium Patio Door is designed for the toughest conditions. Originally built for the Quebec market, our door needed to stand the scrutiny of the rigid Canadian Energy codes. The HGI Patio Door operates with two fingers and has a DP Rating that is 60% higher than most US doors. Complete with Cardinal glass we offer our doors in 12 Color combinations as well as twenty Color Cote options. If you have struggled with a poorly operating sliding door, or one that has seal failure or a screen that sticks, you will be delighted with our door. The HGI Patio Sliding door will be the best sliding door you have ever owned. 
Patio Doors
What makes a Home Guard patio door the smartest choice on the market today? Have a look inside and you'll see that there's much more to these attractive window & door products than what meets the eye! Like the energy efficiency we build into each component—it'll make a world of difference in your home. Our superior design is meticulously executed to maximize insulating properties. Choosing HGI patio doors today means you and your family can keep coming home to savings, comfort—and peace of mind—year after year.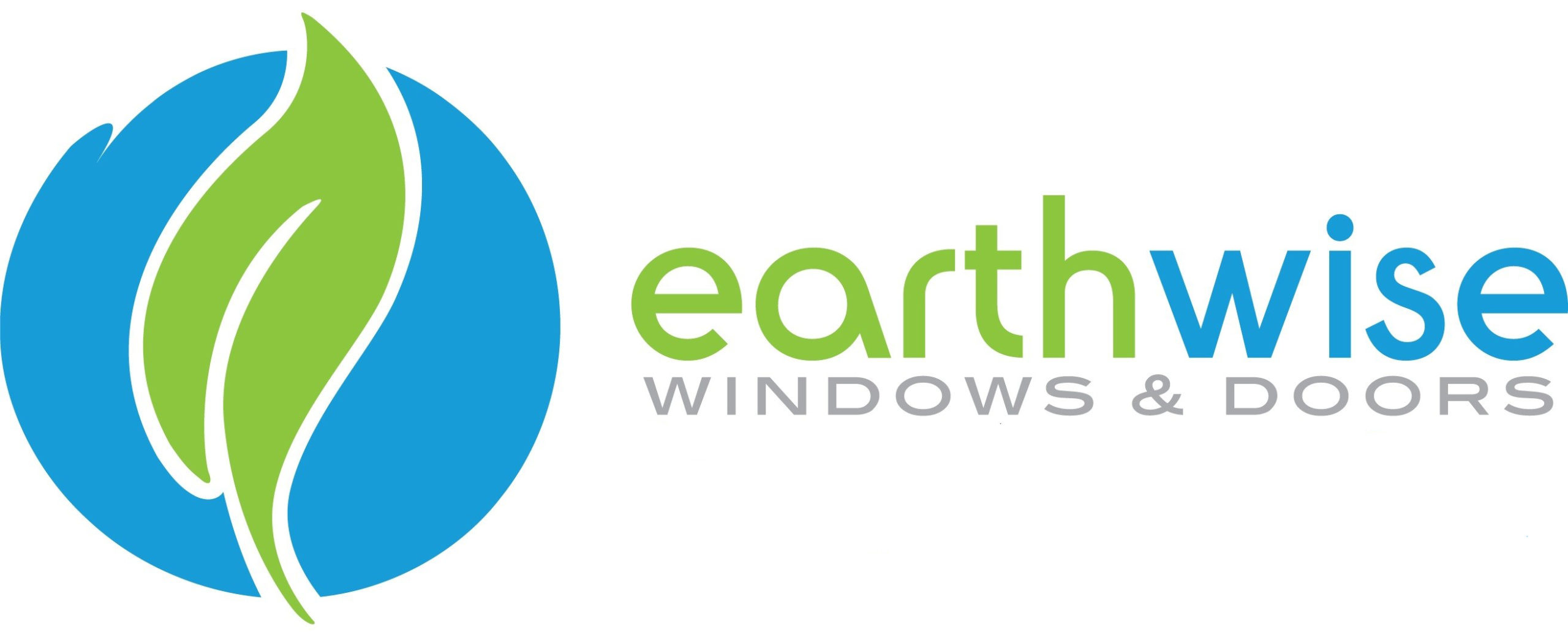 18 manufacturers from across the U.S. have banded together to provide solidarity of warranty and provide superior value and quality through shared manufacturing practices and buying power.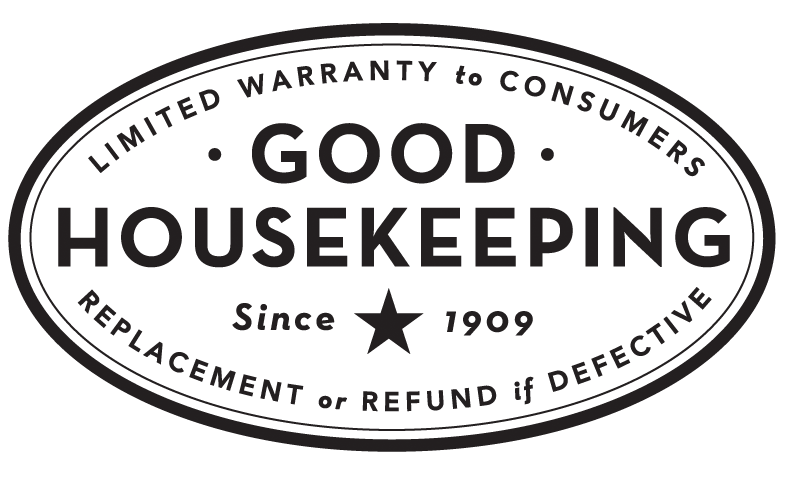 All HGI/EarthWise patio doors carry the Good Housekeeping Seal of Approval which assures you that Good Housekeeping will replace or refund defective products within two years of purchase if your door fails to perform as stated.
Premium Patio Door Features
Premium Sliding Patio Doors
Whether to the backyard or the pool, an Innovations Premium Sliding Patio Door allows you to connect to your surroundings. Available in standard and custom sizes, the Innovations Sliding Patio Door features many unique options to deliver the ultimate in operation and performance.
Uncompromised style
Traditional interior millwork panel design
Contemporary styled Multi-Point handle
5', 6', 8', 9', 12' and custom sizes
Three premium wood-grain interiors
Select hardware finish options
Unsurpassed performance
Innergy Composite Ball Bearing Roller System
Metal reinforced panels
Triple weather-stripping minimizes air infiltration
High performance sill eliminates water penetration
Heavy duty extruded screen with spring loaded guides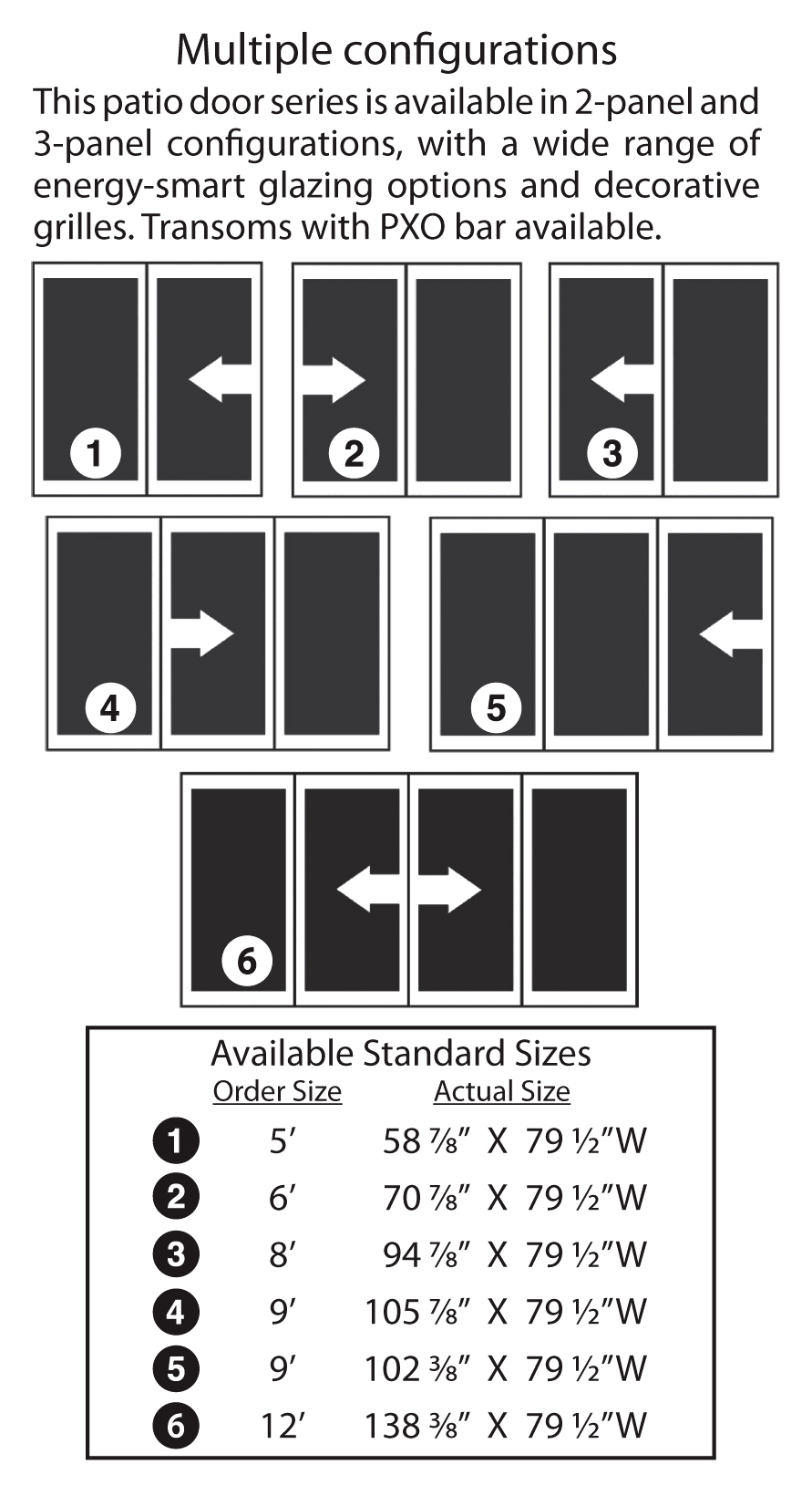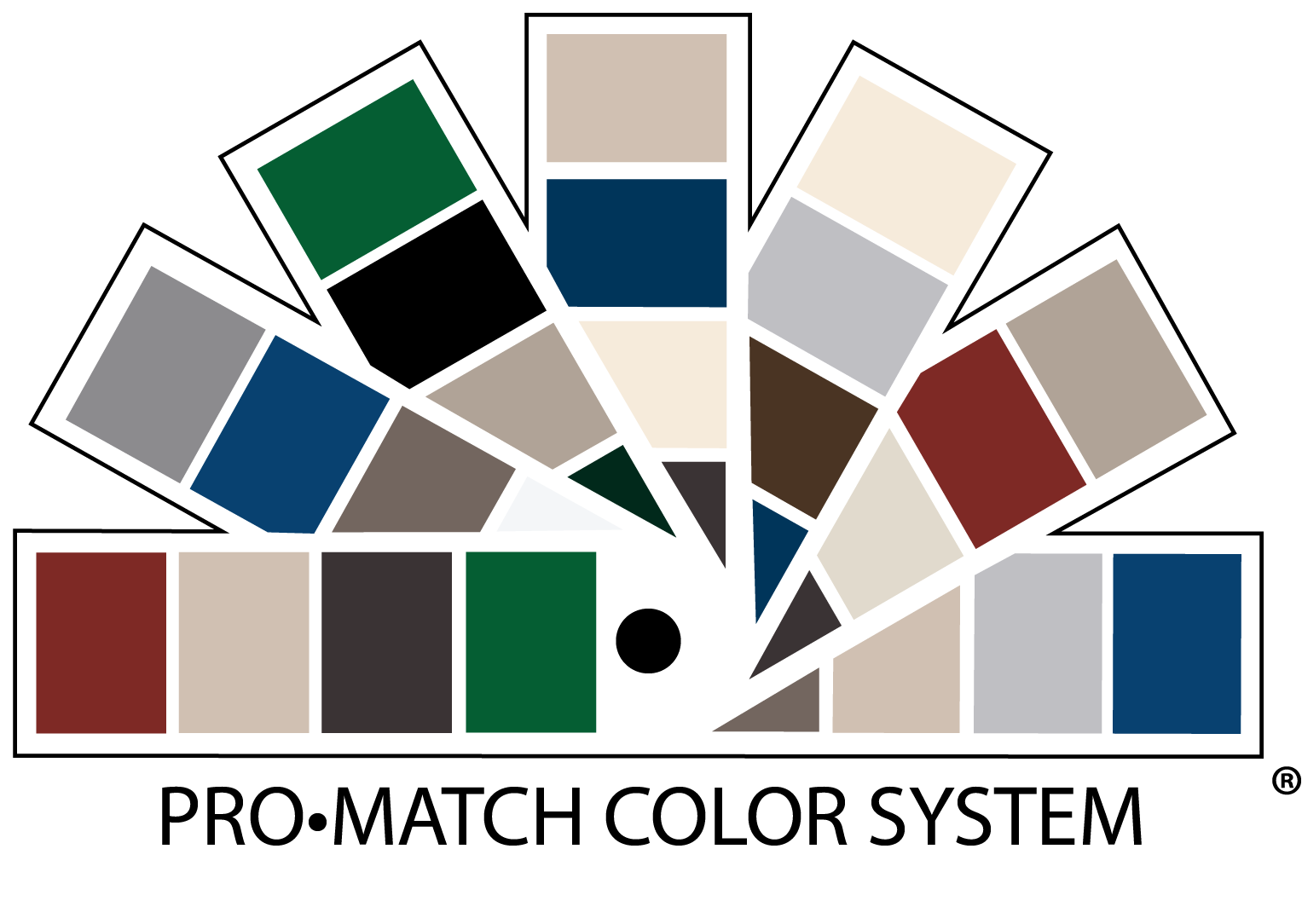 Premium Patio Door Internal Blinds
For the absolute convenience of achieving privacy or partial light, without the hassle of horizontal or vertical blinds, the HGI Premium Patio door internal mini-blind option is the perfect solution. Internal mini-blinds tilt for a multitude of lighting choices, or can be raised or lowered to achieve full light or full privacy.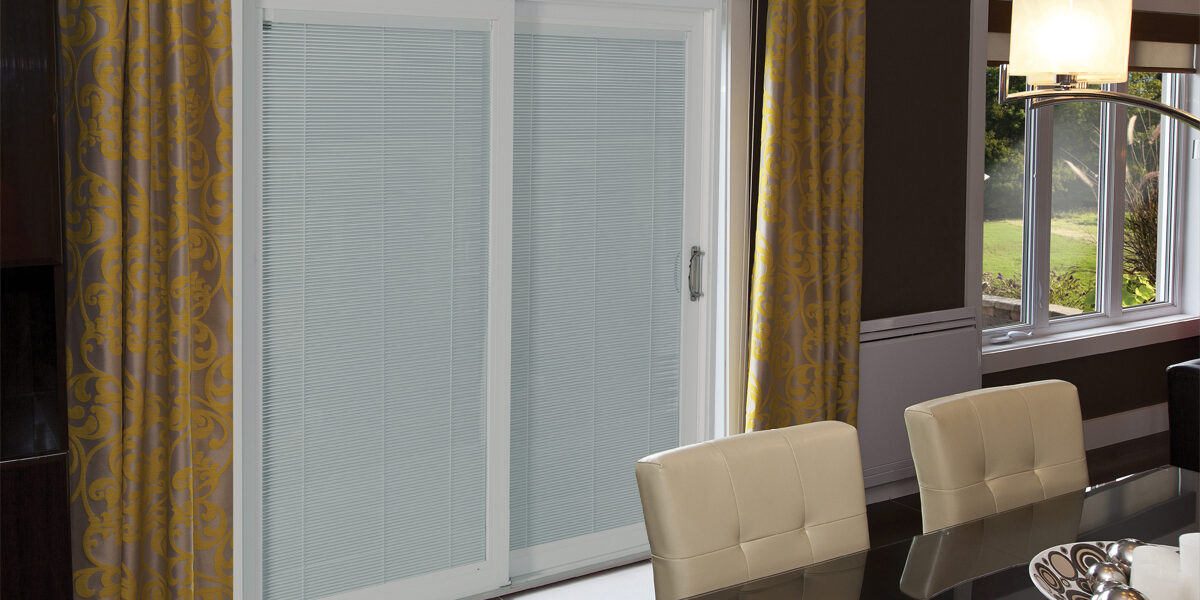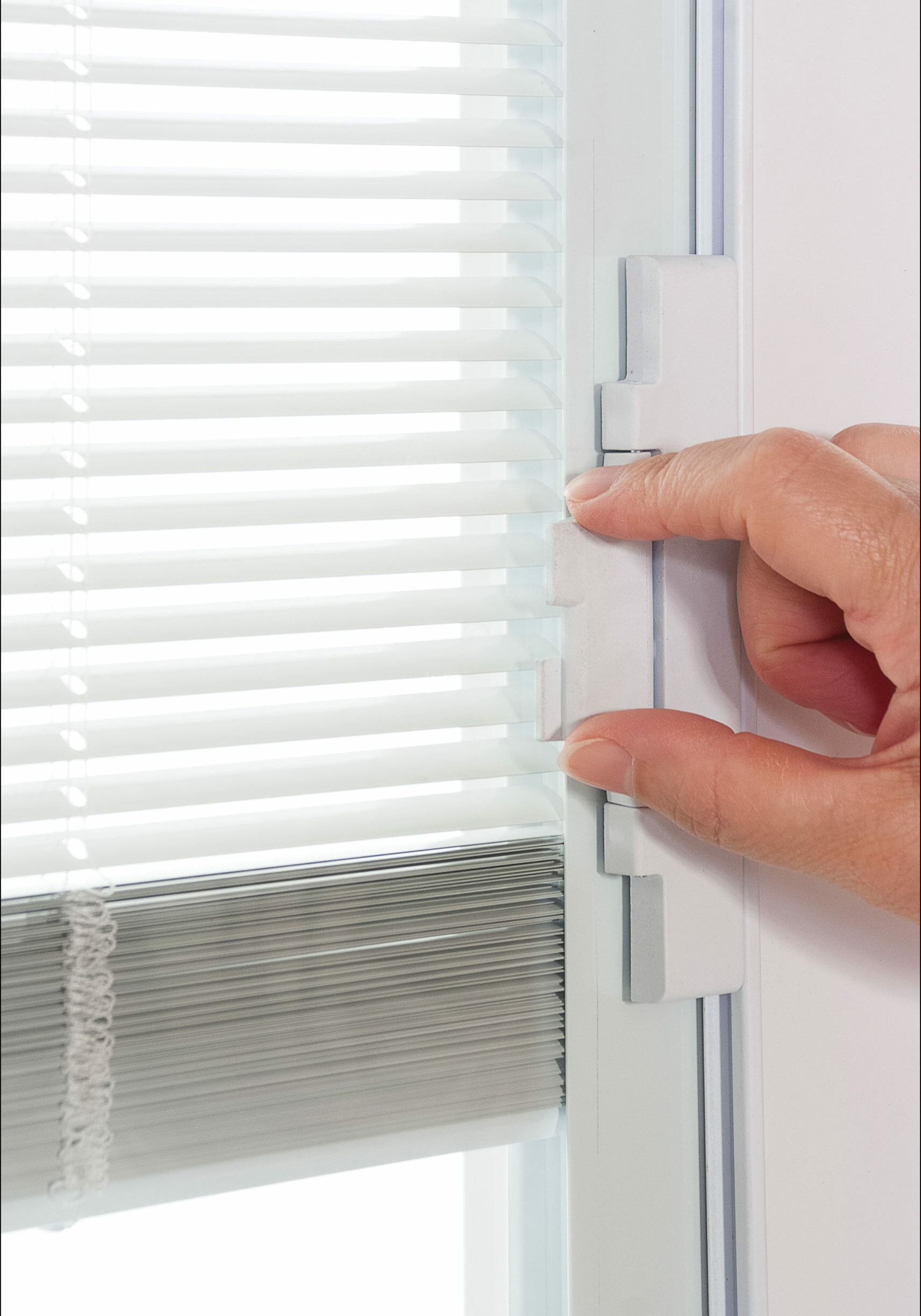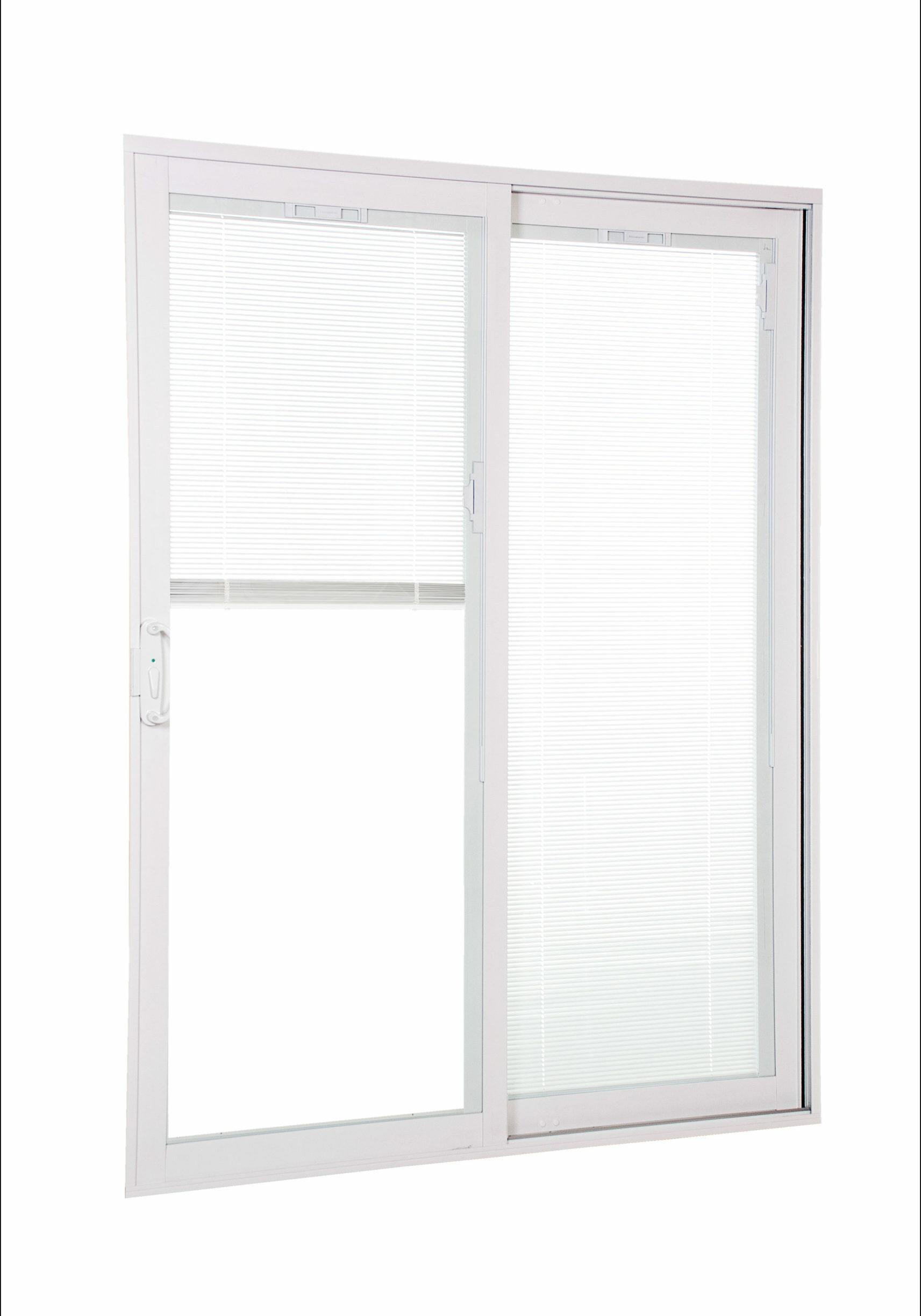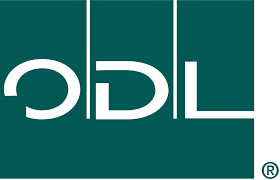 HGI has partnered with ODL, the world leader in between-the-glass mini-blind technology. The ODL mini-blind, available in standard sizes, is the best operating mini-blind available today. HGI also offers an alternate mini-blind for custom size orders.
Note: HGI mini-blind sizes: 6', 9' & 12'. All other sizes will be custom. Blinds not available in 8' patio door.
Premium Patio Door Screens
A great sliding door deserves a great sliding screen. The Silensia screen system for the HGI Premium Patio Door is designed to move effortlessly and always stay on track. Specially designed and patented adjustable corner rollers on the top and bottom of the screen unit provides trouble-free operation. The screen material is a fiberglass woven mesh that provides bug protection and will not disfigure like aluminum screens.
Available options include HGI's Clearly Better® screen, a special screen material that provides additional clarity, and PetScreen® , a tear-resistant screen material for homes shared with furry friends. Both of these options are available as a special order on all HGI Premium Patio Doors.
Smooth and quiet
These doors slide open smoothly and quietly thanks to:
Patented dual-tandem nylon wheels
A raised rail to protect the wheels from dirt and debris
Perfectly straight and carefully adjusted parts minimize friction and make for smoother operation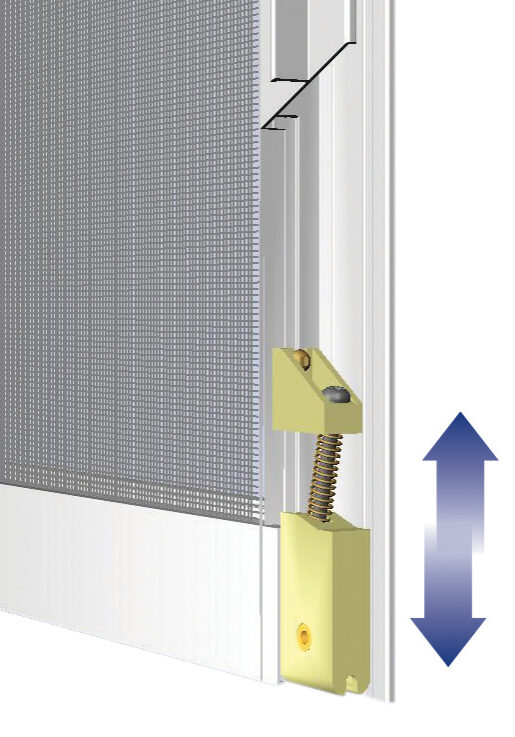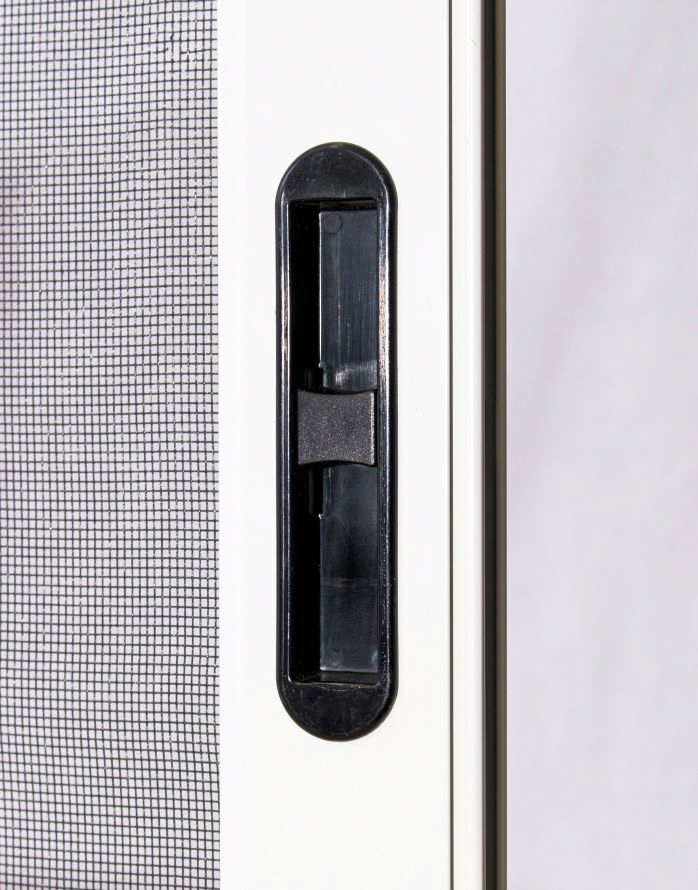 Footlock for added security
Add the optional footlock for increased security, ease of operation and peace of mind.
Increased protection
Fixed and mobile panel rails meet and interlock perfectly, making removal from outside almost impossible. Lower sill design provides safer entry and exit.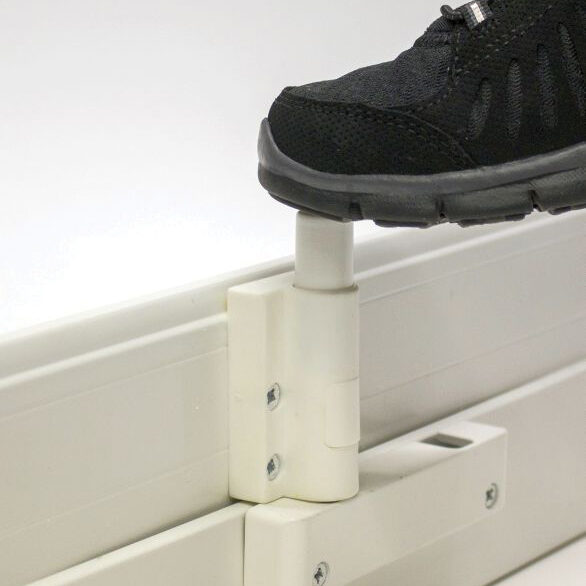 High Performance Conservision Glass
With glass making up of over 80% of the patio door, HGI uses only the industry's best glass which features the lowest seal failures with outstanding performance for solar heat gain, U-Factors and ultraviolet light resistance. In plain english, the results are this: glass with seals that last, without condensation or drafts, lower cooling costs in summer and lower heating bills in winter, less fading to carpets and furniture.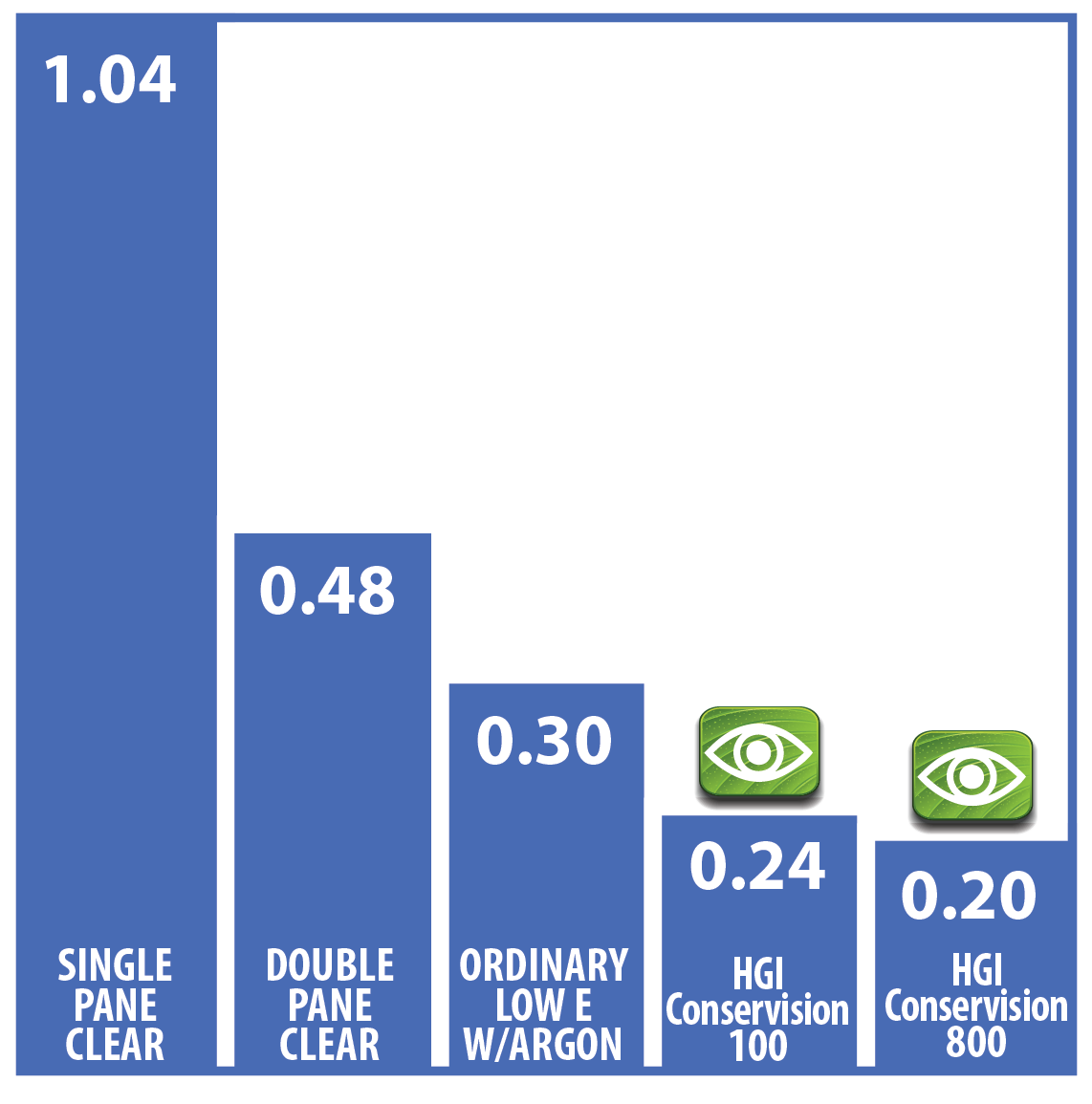 Energy Efficiency of Glass Only
(U-Value:Lower Number = Better Heating/Cooling)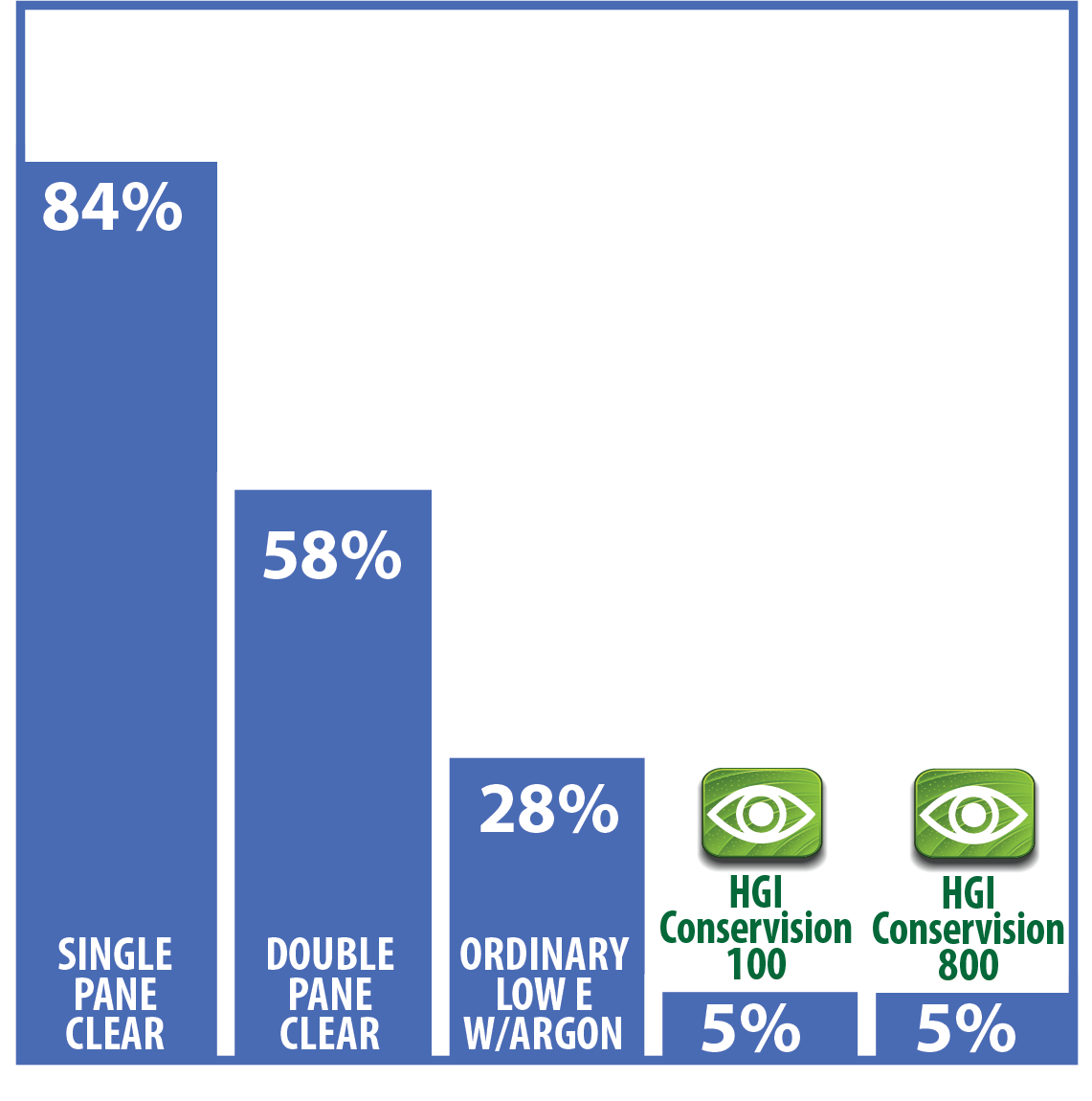 Allowance of UV Rays
(UV rays damage furniture, fabrics and floors)
50 Year Seal Failure Comparison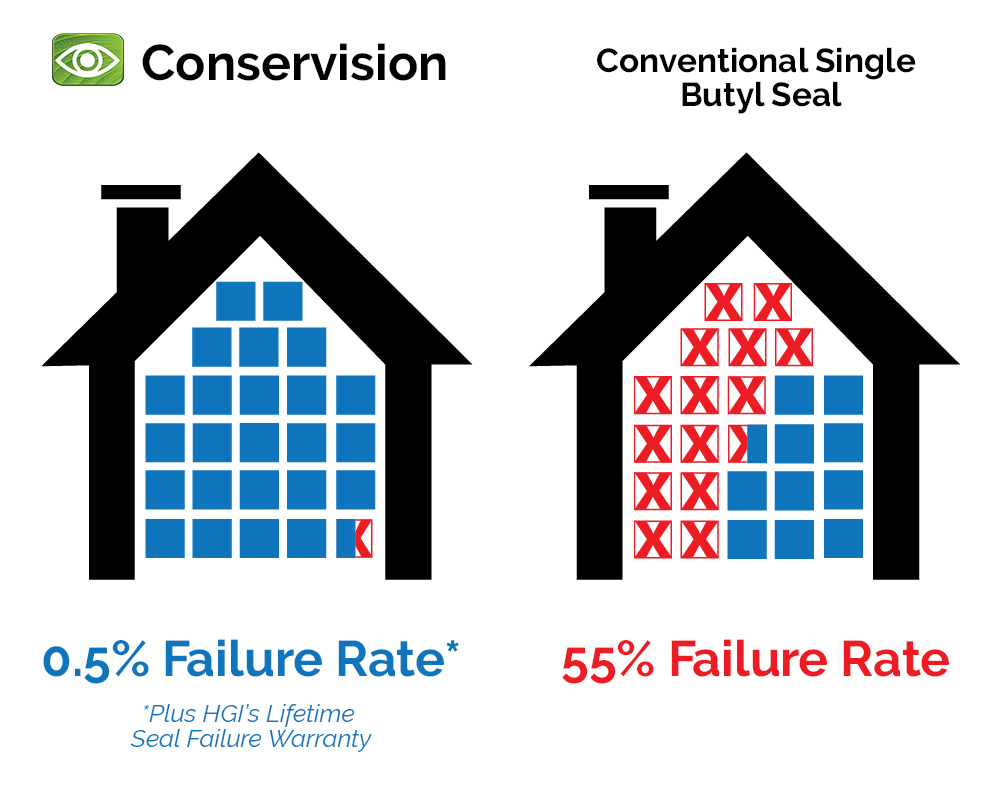 1" OA w/ 2 panels double strength
95% Plus Argon Filled
3 Layers of reflective silver
Outperforms ordinary Low-e by 25%
Best longevity in industry (by 900%)
 Triple-pane performance in double-pane glass
3 Layers of reflective silver
2nd pane of glass with special hardcoat of indium tin oxide Low-e
18 Layer technology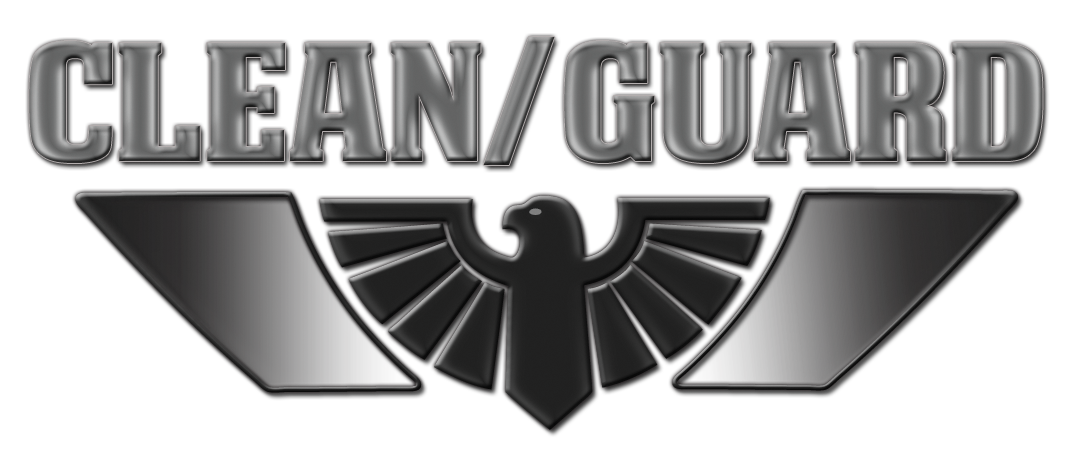 Patio Doors that almost clean themselves.
Super smooth Clean/Guard coating will provide you with cleaner, low-maintenance glass. Clean/Guard harnesses the sun's UV rays to loosen dirt so water can rinse it away, leaving windows virtually spotless. Your windows will stay cleaner longer and will clean easier. Enjoy the effects that a little sun, rain and Clean/Guard glass brings to your windows, including better heating/cooling efficiency. Clean/Guard is optional and must be ordered in conjunction with ConserVision glass with energy saving Low-e coating. Clearly, Clean/Guard glass is the choice for your patio doors.